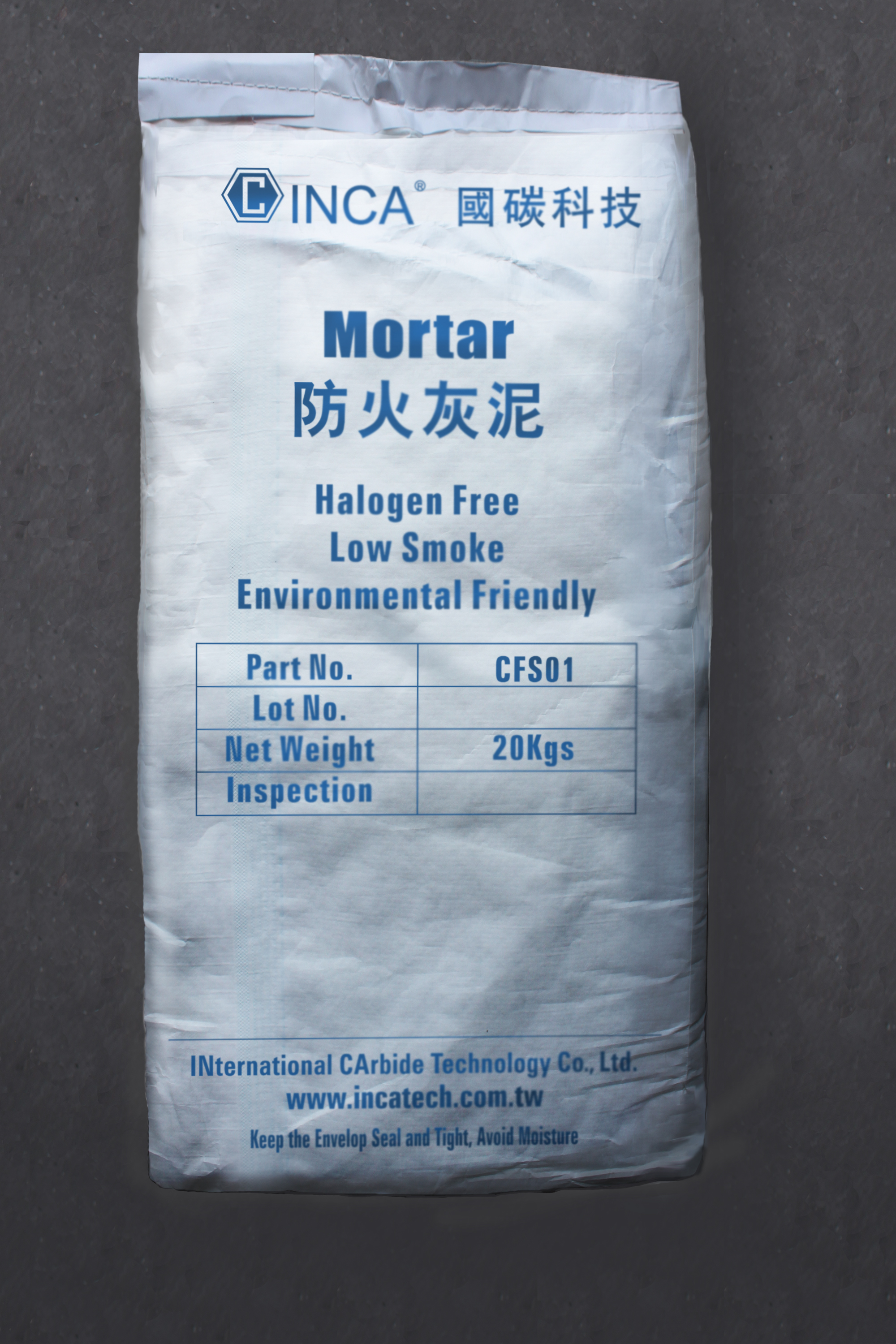 Firerstop Mortar
CFS01 Firerstop Mortar:
CFS01 Mortar is a light weight Portland cement based firestop product. This non-intumescent material offers a good combination of workability, strength and fire resistance. CFS01Mortar mixes with water to a proper consistency and forms a non-shrinking, rigid, gas tight and fire resistant structure. It can be applied by pouring, pumping and troweling. Its low density makes re-penetration for retrofitting a simple task. CFS01 Mortar systems are rated up to 3 hours, during a fire it can prevent the spread of fire, smoke and toxic gas.
Applications:
· Concrete wall or floor applications.
· Can be used in a wide range of penetrants such as cable trays and metallic pipes in medium or large opening.
· Blank opening of all sizes.
· Outdoor cable trench.
· Applied by pouring, pumping and toweling.
Features:
· Adjustable consistency (variable mix ratio).
· Non-shrinking.
· Paintable.
· Fast drying.
· Safe and simple to use.
· Non halogen or asbestos.
· Water and gas impermeable.
· Good structure strength.
Material Properties:
· Color: Grey.
· Density: 0.7-1.0 g/cm3
· Mix Ration (Mortar/Water): 1/0.65 – 1/0.85 (by weight).
· Set hard time: 3 – 4 hours (approx).
· Fully cured: 4 weeks (approx).
· Yield per 20kg bag: 21L – 23L (1280 – 1400 cu.in.).
· Availability: 20kg bag
· Storage: Stored in a dry condition indoors under protective cover in its original container.
· Shelf life: Minimum 2 years subject to inspection when stored indoors in a condition area and in its original un-open bag.
Test Compliance
UL 1479, T&F rating 3 hours
CAN/ULC S115 F/FT/FH/FTH Rating 3 hours
ASTM E814
Available in the Middle East (Dubai, Abu Dhabi, Lebanon, KSA, Saudi, Bahrain, etc.) and North Africa through MVL Group and MVL Supply.
Product Documents
CFS01 Mortar.pdf