| | | | |
| --- | --- | --- | --- |
| Products | | Lapolla Polyurethane and Foam Insulation Products | |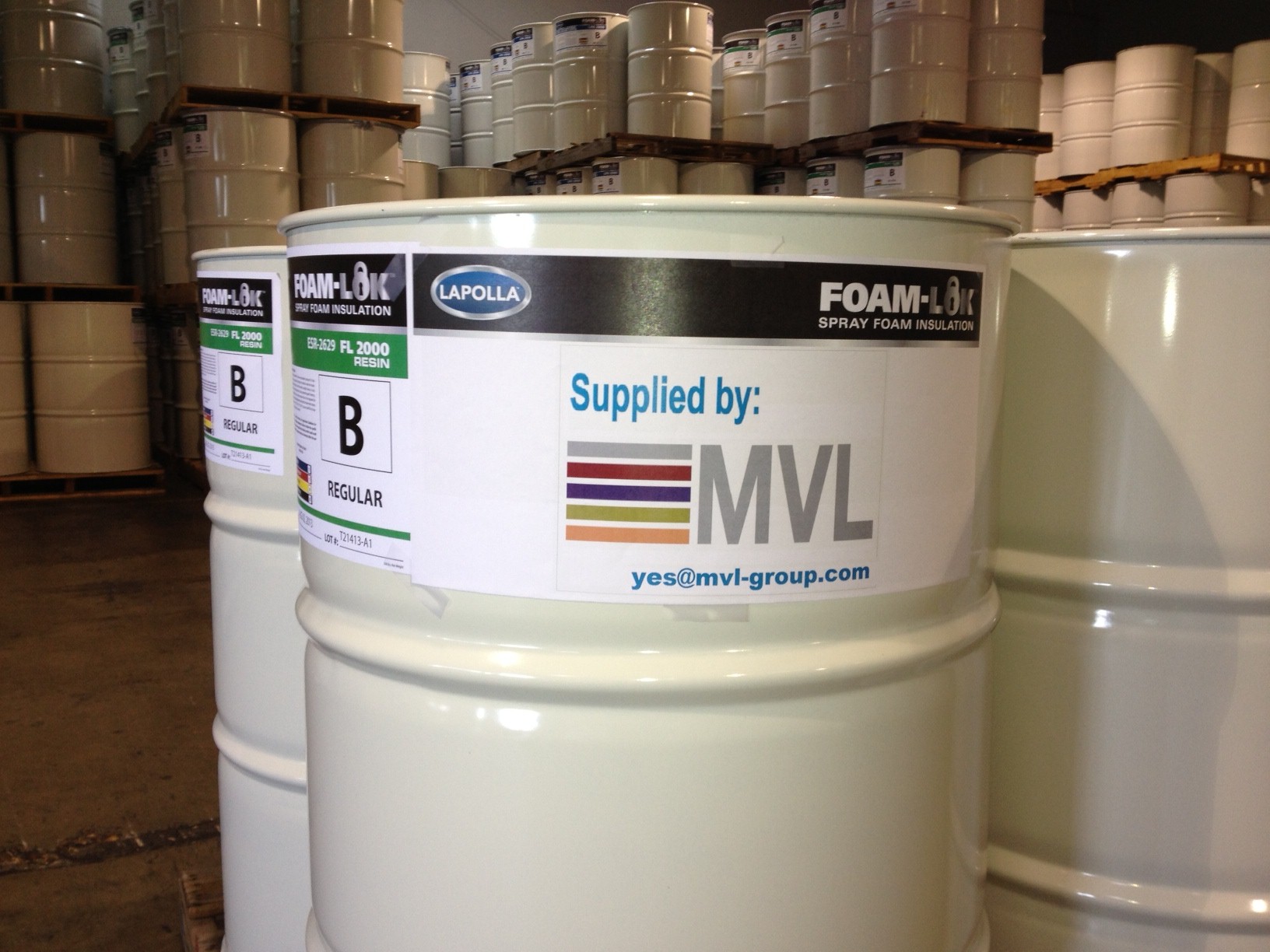 Lapolla FL2000
Product Design
FOAM-LOK™ FL 2000 is a Closed-Cell spray applied foam, which was developed
using an EPA approved next generation blowing agent which when installed
following application guidelines adheres tenaciously to framing members and
substrates. FOAM-LOK™ FL 2000 Closed-Cell spray foam provides superior
energy economy and durability while significantly reducing unmanaged moisture
and air infiltration.
As a component of a "systems approach" to proper building envelope construction,
FOAM-LOK™ FL 2000 Closed-Cell spray foam provides exceptional performance
in minimizing heat transfer, moisture gain, air leakage, and improving racking
strength.
TYPE : I, II, III, IV, V (A&B) Construction
Recommended Product Applications
• Walls • Unvented Attics • Ceilings
• Floors • Vented Attics • Piping
• Unvented Crawl Spaces • Vented Crawl Spaces • Foundations
• Concrete Slabs • Ducts • Tanks
• Cold Storage • Freezers • Coolers
Recommended Processing Parameters
Recommended Processing Designation Regular
Winter -7 - 10 °C
Regular 10 - 27 °C
Summer 27 °C - and above
Optimum hose pressure and temperature may vary as a function of the type of
equipment, ambient and substrate conditions, and the specific application. It
is the responsibility of the applicator to properly interpret equipment technical
literature, particularly information that relates acceptable combinations of gun
chamber size, proportioner output, and material pressures.
Processing Designation FL 2000
Equipment Dynamic Pressure 1,000 - 1,400 psi
Preheat Temperature 125 - 135 ºF
(52 - 57º C)
Hose Heat Temperature 125 - 135 ºF
(52 - 57º C)
Drum Storage Temperature 65 - 85 ºF
(18 - 30 ºC)
Material
Available in the Middle East (Dubai, Abu Dhabi, Lebanon, KSA, Saudi, Bahrain, etc.) and North Africa through MVL Group and MVL Supply.
Product Documents
Lapolla Product Catalog 012214 E-Mail.pdf